Platinum Mixable Ink

INKM-1200

Platinum Mixable Ink

INKM-1200

Platinum Mixable Ink

INKM-1200

Platinum Mixable Ink

INKM-1200

Platinum Mixable Ink

INKM-1200

Platinum Mixable Ink

INKM-1200

Platinum Mixable Ink

INKM-1200

Platinum Mixable Ink

INKM-1200

Platinum Mixable Ink

INKM-1200

Platinum Mixable Ink

INKM-1200

Platinum Mixable Ink

INKM-1200

Platinum Mixable Ink

INKM-1200

Platinum Mixable Ink

INKM-1200

Platinum Mixable Ink

INKM-1200

Platinum Mixable Ink

INKM-1200

Series

Mixable Ink

Model

Body

-

Nib

-

Weight

Size

-

Brand

Platinum

Origin

Japan

Others:

Platinum Mixable Ink Mini 60ml, INKM-1200The Platinum Mixable Ink is a unique special formulated ink that gives you the freedom to create your own color of ink, which is safe to use in any fountain pe
Platinum Mixable Ink Mini 60ml, INKM-1200

The Platinum Mixable Ink is a unique special formulated ink that gives you the freedom to create your own color of ink, which is safe to use in any fountain pen.
Color inks of other brands cannot be freely mixed together because of the different chemical composition, which could result in a hardened sludge or a clog-up of feeder of a fountain pen.
Platinum's Mix Free Inks, however, are completely compatible for mixing, the colors are stable, rich and they can be mixed together to form an infinite colors with brilliant hues, delicate shades and dark rich tones for pen lovers.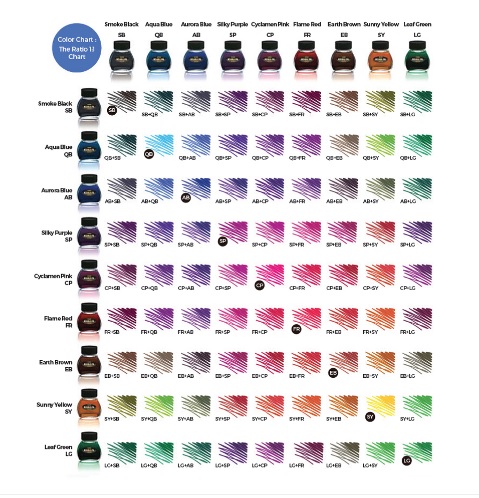 The 9 basic colors of mixable ink available for you to choose are Aqua Blue, Aurora Blue, Cyclamen Pink, Earth Brown, Flame Red, Leaf Green, Silky Purple, Smoke Black, and Sunny Yellow, and it comes in 2 different sizes (60ml & 20ml).
The bottle of Platinum Mixable Ink Mini (20ml) is in beautiful diamond-shaped. The sharp edge of the bottle can see through the shades of color.
To play with the mixing inks, the ideal complete set of kit includes the following:
All 9 Platinum Mixable Inks (INKM-1000) - You can make some small batches of two inks on 1:1 ratio by following the color chart or experiment the mixing of three or more colors to see how it looks. Once proportion of your own color is confirmed, you could then start mixing it a large batch.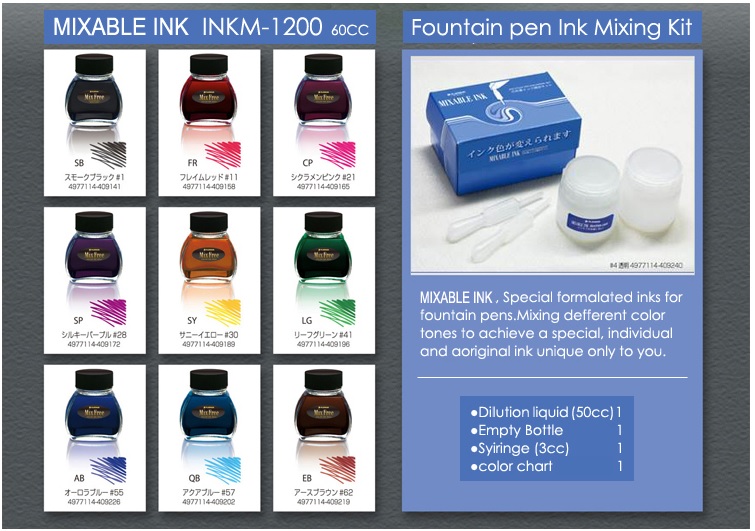 Platinum Mixing Kit (ISV-1200) – A few drops of dilution liquid can be used to lighten the ink color for shades that match your mood.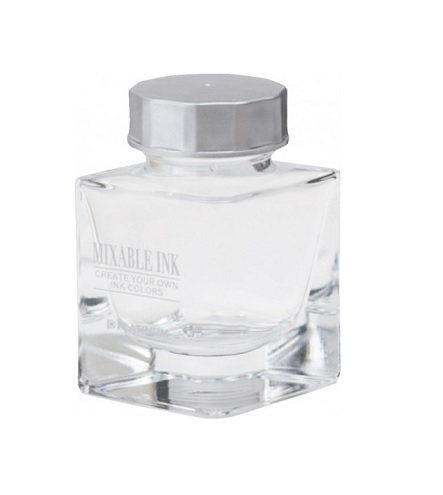 Platinum Mixable Ink Empty Bottle  (GVM-500) – Once finish the mixing, the Platinum Mixable Ink Mini Bottle can be used for ink storage, just as the other fountain pen inks. The diamond-shaped empty bottle is same as the mixable mini set so that you can line them up together and display many bottles beautifully on the desk.


Preppy Crystal fountain pen (PSQC-400 ) – Preppy Crystal is suggested to use not only because this pen is inexpensive, the most important is its translucent body that allows you to see through the entire pen of the ink color that you love.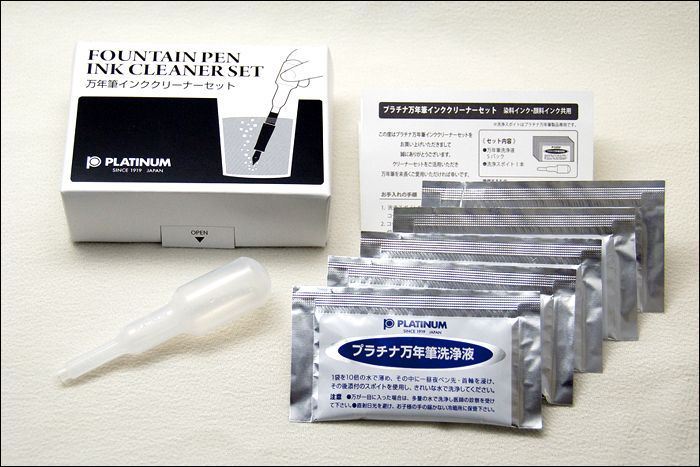 Platinum Fountain Pen Cleaning Kit (ICL-1200) – this kit is use to clean fountain pen when changing colors or switching between Mixable Inks or others.
TAG:&nbsp&nbsp&nbspPlatinum&nbspJapan&nbspInk Cleaning Kit
Related Products