Platinum Vicoh Sheep Black Fountain Pen

PS-10000N#1

Platinum Vicoh Sheep Black Fountain Pen

PS-10000N#1

Platinum Vicoh Sheep Black Fountain Pen

PS-10000N#1

Platinum Vicoh Sheep Black Fountain Pen

PS-10000N#1

Platinum Vicoh Sheep Black Fountain Pen

PS-10000N#1

Platinum Vicoh Sheep Black Fountain Pen

PS-10000N#1

Platinum Vicoh Sheep Black Fountain Pen

PS-10000N#1

Platinum Vicoh Sheep Black Fountain Pen

PS-10000N#1

Series

Vicoh Sheep

Model

PS-10000N#1

Body

Aluminum body with sheep-skin rolling

Nib

14K (14-19)

Weight

17.6 g

Size

136.6 x 13.5 mm

Brand

Platinum

Origin

Japan

Others:

Platinum Vicoh Sheep Black Fountain Pen Platinum 3776 Sheep Fountain Pen, PS-10000NThe name of this Platinum fountain pen is called Sheep, because it has a sheepskin overlay. This pen has an alum

Platinum Vicoh Sheep Fountain Pen, PS-10000N
The Platinum Sheepskin fountain pen is made with natural sheepskin leather imported from Australia. The natural sheep skin leather rolled all over its cap and body and the sheepskin leather is highly textured.
This pen has an aluminum body with gold trim on the clip and bands. Matching with the gold nib, this pen provides a warm and classic style.
This is a mid-sized pen comes with a very smooth-writing 14k solid gold nib available in F and M points. This pen is well-balanced in the hand, which is an excellent choice for an everyday writer.
The newer model of SHEEP is with 14k nib where the older 1960s version of Sheep pens has 18k nibs.
With its affordable price, this is a great introduction to the Platinum line.
This sheep skin model comes with 4 colors, Black, Blue, Red and Light Camel.
PS-10000N#1 - Black
PS-10000N#56 - Blue
PS-10000N#64 – Light Camel
PS-10000N#70 - Red
The pen comes in a lined gift box, a single cartridge, converter and warranty card.
Platinum fountain pen is renowned of the great smoothness of its nib and weightless feel of fine writing pen.
Length: 136.6mm long
Diameter: 13.5mm max
Weight: 17.6g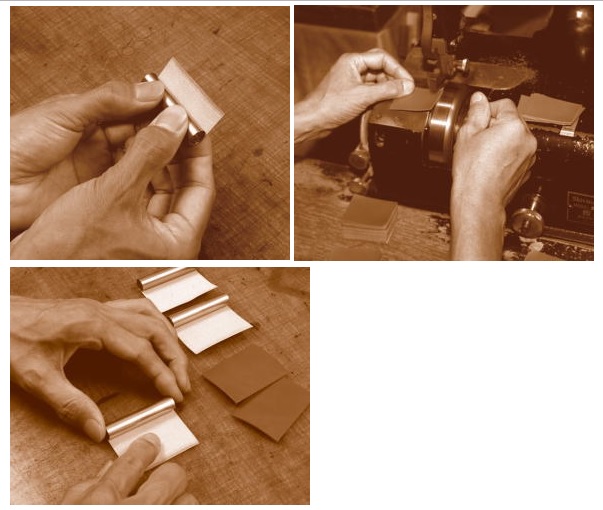 TAG:&nbsp&nbspPlatinum&nbspJapan&nbspVicoh&nbspSheep&nbspBlack Fountain Pen
Related Products