Platinum #3776 Century

Gold Trim Bourgogne

Fountain Pen

PNB-15000A#71

Platinum #3776 Century

Gold Trim Bourgogne

Fountain Pen

PNB-15000A#71

Platinum #3776 Century

Gold Trim Bourgogne

Fountain Pen

PNB-15000A#71

Platinum #3776 Century

Gold Trim Bourgogne

Fountain Pen

PNB-15000A#71

Platinum #3776 Century

Gold Trim Bourgogne

Fountain Pen

PNB-15000A#71

Platinum #3776 Century

Gold Trim Bourgogne

Fountain Pen

PNB-15000A#71

Platinum #3776 Century

Gold Trim Bourgogne

Fountain Pen

PNB-15000A#71

Platinum #3776 Century

Gold Trim Bourgogne

Fountain Pen

PNB-15000A#71

Platinum #3776 Century

Gold Trim Bourgogne

Fountain Pen

PNB-15000A#71

Platinum #3776 Century

Gold Trim Bourgogne

Fountain Pen

PNB-15000A#71

Platinum #3776 Century

Gold Trim Bourgogne

Fountain Pen

PNB-15000A#71

Series

#3776 Century

Model

PNB-15000A#71

Body

AS resin / Bourgogne

Nib

14K gold (rhodium finish)

Weight

20.5 g

Size

139.5 x 15 mm

Brand

Platinum

Origin

Japan

Others:

Platinum #3776 Century Bourgogne fountain pen, PNB-15000A#71 Platinum #3776 Century series represents Platinum company's flagship model. Bourgogne is one of France's main wine producing areas. The re
Platinum #3776 Century Bourgogne fountain pen, PNB-15000A#71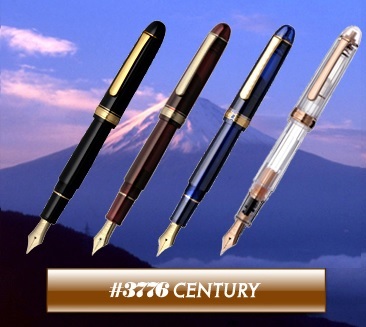 Platinum #3776 Century series represents Platinum company's flagship model.
Bourgogne is one of France's main wine producing areas. The region is well known for both its red and white wines, mostly made from Pinot noir and Chardonnay grapes, respectively.
Inspired by the burgundy wines produced in France, this beautiful Platinum 3776 Bourgogne fountain pen features a lustrous dark red translucent body complemented by gold plated accents.
This red wine Bourgogne is a demonstrator pen, but the translucence is only slight. When the light goes through, the translucent pen body appears shiny. It flashes out the red and golden tones of the wine color This translucent wine red fountain pen allows you can see that through the entirely of the pen including the barrel, converter as well as the ink levels. It's translucent enough to have depth, but solid enough to have some mystery.
The gold trim is the best compliment to the red, coupled with the cigar shape, giving this pen a rich, warm, classic and traditional subtle demonstrator look (aesthetic). The cigar shape gives it a comfort and balance for usage
The pen features a very smooth writing solid gold 14k nib available in UEF, EF, F, SF, M, B, C and Music points.
The pen features a unique "Slip and Seal" mechanism in the cap, meaning an airtight screw-on cap that prevents ink from drying out. Other fountain pens can dry out in as little as 2–4 weeks without use, but Platinum's Slip and Seal cap prevents dry out for over a year without use. Meanwhile, a newly redesigned nib and feed regulate the ink flow.
It comes with a Platinum gift box packed with one blue cartridge, a converter, a warranty card and an user manual.
Platinum fountain pen is renowned of the great smoothness of its nib and weightless feel of fine writing pen. This classic pen is a perfect choice for anyone looking to experience the world of premium Japanese fountain pens.
Length: 139.5mm long
Weight 20.5g
Diameter: 15.4mm max
Note: Matching mechanical pencil of 0.5mm lead is available, MNB-5000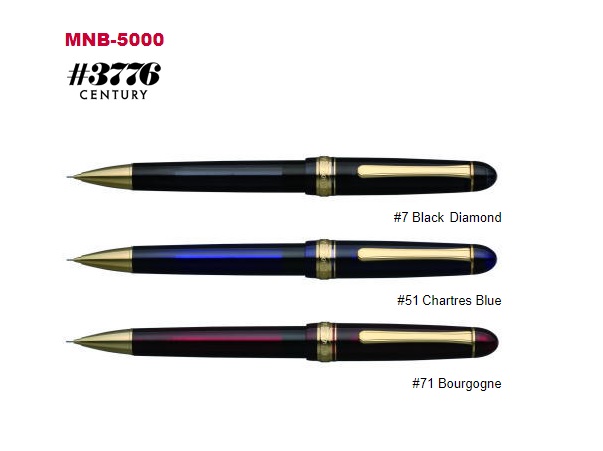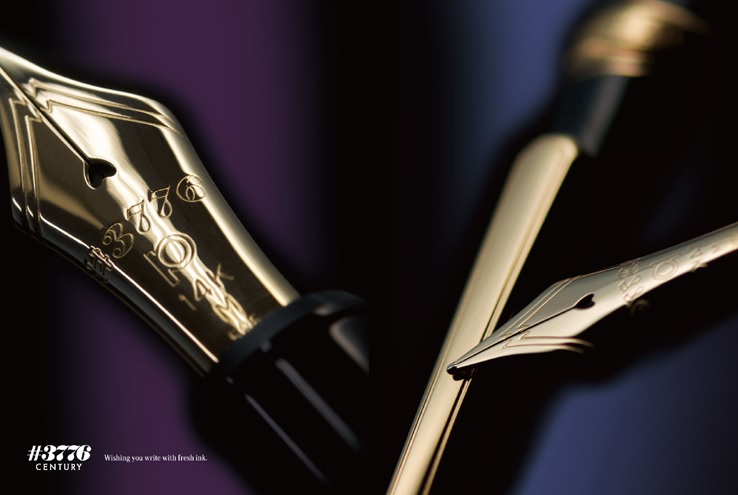 TAG:&nbsp&nbspPlatinum&nbspJapan&nbsp#3376 Centry &nbspBourgogne Fountain Pen
Related Products