Platinum #3776 Century

Gold Trim Black in Black

Fountain Pen

PNB-15000A#1

Platinum #3776 Century

Gold Trim Black in Black

Fountain Pen

PNB-15000A#1

Platinum #3776 Century

Gold Trim Black in Black

Fountain Pen

PNB-15000A#1

Platinum #3776 Century

Gold Trim Black in Black

Fountain Pen

PNB-15000A#1

Platinum #3776 Century

Gold Trim Black in Black

Fountain Pen

PNB-15000A#1

Platinum #3776 Century

Gold Trim Black in Black

Fountain Pen

PNB-15000A#1

Platinum #3776 Century

Gold Trim Black in Black

Fountain Pen

PNB-15000A#1

Series

#3776 Century

Model

PNB-15000A#1

Body

AS Resin / Black

Nib

14K Gold

Weight

20.5 g

Size

139 x 15.4 mm

Brand

Platinum

Origin

Japan

Others:

Platinum #3776 Century Black Diamond fountain pen, PNB-15000A#1 Platinum #3776 Century series represents Platinum company's flagship m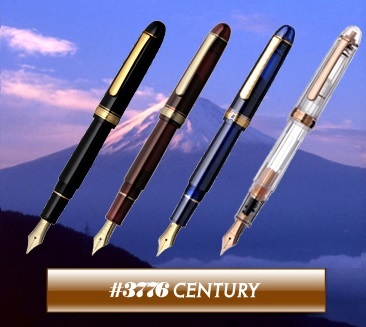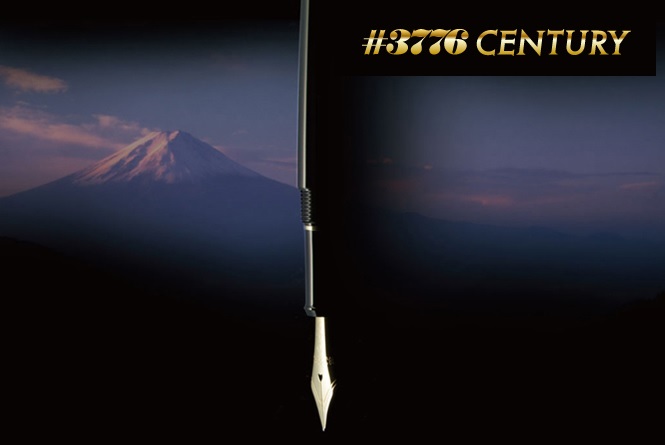 Platinum #3776 Century Black Diamond fountain pen, PNB-15000A#1
Platinum #3776 Century series represents Platinum company's flagship model.
Incorporate a factor as jewelry; this beautiful Platinum 3776 Black diamond fountain pen expresses luxurious and rich texture. It features a unique deep, rich, black translucent body complemented by gold plated accents.
This black Diamond is a demonstrator pen, but the translucence is only slight. The pen is almost fully black when not under the light. When the light goes through, the translucent pen body appears shiny; making it appears to be a shiny black diamond. The transparent material that used allows you to see through the entire pen including the barrel, converter as well as the ink levels. Inside of the pen can be seen through in the degree of lighting creating a mysterious image of a black diamond.
The gold trim is the best compliment to the black, coupled with the cigar shape, giving this pen a rich, warm, classic and traditional subtle demonstrator look (aesthetic). The cigar shape gives it a comfort and balance for usage.
The method of etching is applied to engrave the cap ring so as to make it stand out with a rich three-dimensional expression.
An etching technique is used to mark the Platinum logo on the cap ring. Etching is an elaborate method that forms deep engraving into the unprotected parts of a metal using a fluid by masking the logo to create a three-dimensional effect. With different angle of light reflections, the 3-D effect of logo in gold-colored quite a standout.
The pen features a very smooth writing solid gold 14k nib available in UEF, EF, F, SF, M, B, C and and Music points.
The pen features a unique "Slip and Seal" mechanism in the cap, meaning an airtight screw-on cap that prevents ink from drying out. Other fountain pens can dry out in as little as 2–4 weeks without use, but Platinum's Slip and Seal cap prevents dry out for over a year without use. Meanwhile, a newly redesigned nib and feed regulate the ink flow.
It comes with a Platinum gift box packed with one blue cartridge, a converter, a warranty card and an user manual.
Platinum fountain pen is renowned of the great smoothness of its nib and weightless feel of fine writing pen. This classic pen is a perfect choice for anyone looking to experience the world of premium Japanese fountain pens.
Length: 139.5mm long
Weight 20.5g
Diameter: 15.4mm max
Note: Matching mechanical pencil of 0.5mm lead is available, MNB-5000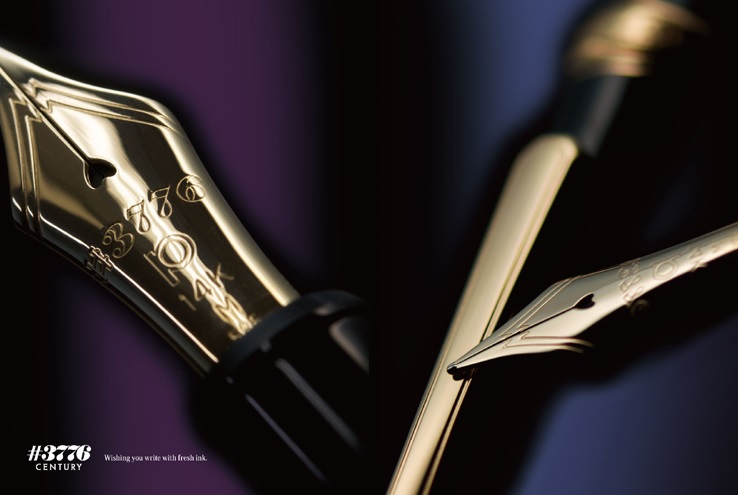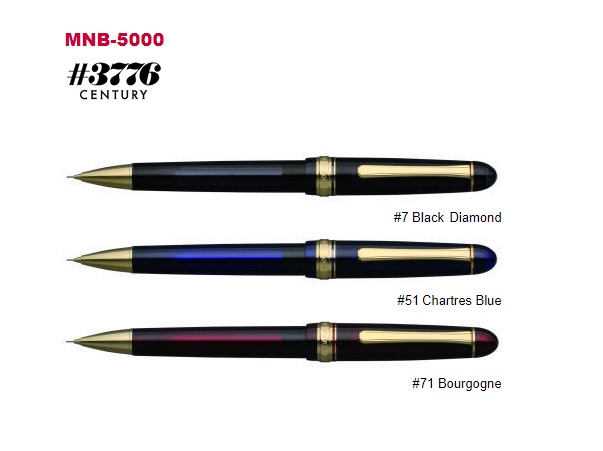 TAG:&nbsp&nbspPlatinum&nbspJapan&nbspPresident&nbspFountain Pen
Related Products