Platinum #3776

Aizu Maki-e Aurora

Fountain Pen

PIZ-300000A#82

Platinum #3776

Aizu Maki-e Aurora

Fountain Pen

PIZ-300000A#82

Platinum #3776

Aizu Maki-e Aurora

Fountain Pen

PIZ-300000A#82

Platinum #3776

Aizu Maki-e Aurora

Fountain Pen

PIZ-300000A#82

Platinum #3776

Aizu Maki-e Aurora

Fountain Pen

PIZ-300000A#82

Platinum #3776

Aizu Maki-e Aurora

Fountain Pen

PIZ-300000A#82

Platinum #3776

Aizu Maki-e Aurora

Fountain Pen

PIZ-300000A#82

Platinum #3776

Aizu Maki-e Aurora

Fountain Pen

PIZ-300000A#82

Platinum #3776

Aizu Maki-e Aurora

Fountain Pen

PIZ-300000A#82

Platinum #3776

Aizu Maki-e Aurora

Fountain Pen

PIZ-300000A#82

Platinum #3776

Aizu Maki-e Aurora

Fountain Pen

PIZ-300000A#82

Platinum #3776

Aizu Maki-e Aurora

Fountain Pen

PIZ-300000A#82

Platinum #3776

Aizu Maki-e Aurora

Fountain Pen

PIZ-300000A#82

Platinum #3776

Aizu Maki-e Aurora

Fountain Pen

PIZ-300000A#82

Series

#3776

Model

PIZ-300000A#82

Body

Resin Body with Urushi (Aurora), Raden (Shell Crafting)

Nib

18K Gold

Weight

18 g

Size

145 x 12.9 mm

Brand

Platinum

Origin

Japan

Others:

Platinum Izumo Aurora Raden Maki-e Fountain Pen, PIZ-300000A#82This Platinum Aurora is an extraordinary masterpiece among luxury fountain pens. It contains natural seashell pieces, giving it a beautif

Platinum Izumo Aurora Raden Maki-e Fountain Pen, PIZ-300000A#82
This Platinum Aurora is an extraordinary masterpiece among luxury fountain pens. It contains natural seashell pieces, giving it a beautiful shine and color.
It is made using the Aizu lacquer technique, originating from a quiet and peaceful town of Aizu, which is famous for its long history of over 400 years as a center for urushi lacquer ware.
Aizu maki-e is well known for its bold and decorative designs that have a gradation of colors and incorporates an expert polishing technique making them quite appealing.
It is a traditional craft technique that uses a kebo brush to apply gold or silver powder. It involves the application of black urushi lacquer as an additional coat and the thin silver of abalone shell is set into the surface of the lacquer. A gold leaf is pasted on the back of raden over the black resin body amplifies diversity in the luster. Three kinds of gold powder called nashijiko are sprinkled on both the body and cap, followed by the rich colors maki-e painting until the luster are reached.
Each piece is signed by the craftsman artist and his signature placed on the lower portion of pen barrel.
This super top class maki-e painting fountain pen is beyond the scope of writing, it is a masterpiece of art that worth as a collectable.
This comes with a very smooth-writing 18k two-tone gold wide nib available in F, M and B points.
The pen comes in a special paulownia wooden gift box, a beautiful cloth pen pouch, a bottle of ink, and a single cartridge and converter.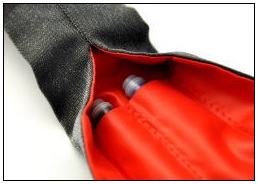 Platinum fountain pen is renowned of the great smoothness of its nib and weightless feel of fine writing pen.
Length: 154mm long
Diameter: 18mm max
Weight: 33.6g
TAG:&nbsp&nbspPlatinum&nbspJapan&nbsp#3776&nbspAizu&nbspmaki-e&nbspEgg Shell&nbspMizubasho&nbspFountain Pen
Related Products