Platinum President Wine Red Fountain Pen

PTB-20000P#10

Platinum President Wine Red Fountain Pen

PTB-20000P#10

Platinum President Wine Red Fountain Pen

PTB-20000P#10

Platinum President Wine Red Fountain Pen

PTB-20000P#10

Platinum President Wine Red Fountain Pen

PTB-20000P#10

Platinum President Wine Red Fountain Pen

PTB-20000P#10

Platinum President Wine Red Fountain Pen

PTB-20000P#10

Platinum President Wine Red Fountain Pen

PTB-20000P#10

Platinum President Wine Red Fountain Pen

PTB-20000P#10

Series

President

Model

PTB-20000P#10

Body

AS Resin Wine Red

Nib

18K Gold

Weight

21 g

Size

142 x 16 mm

Brand

Platinum

Origin

Japan

Others:

Platinum President Wine Red Fountain Pen Body - AS Resin body with plating cap.Available Nib Size -  (UEF) Ultra Extra Fine, (EF) Extra Fine, (F) Fine, (M) Medium, (B) Broad, (C) Extra BroadBar C
Platinum President Wine Red Fountain Pen


Platinum President Fountain Pen, PTB-20000P#10
"PRESIDENT" series is the Flagship fountain pen of Platinum Pen.
Pen nib is a durable 18k two-tone gold nib, that suitable to any writer, available in UEF, EF, F, M, B and C points.
The resin pen is carefully manufactured to the highest tolerances to ensure that your writing experience is the best possible.
The size of this pen is a little larger than the normal #3776 fountain pen of 142mm long.
Cap is screw-on type and the pen body is AS resin with plating cap.
Note: A matching mechanical pencil of 0.5mm lead, MTB-5000P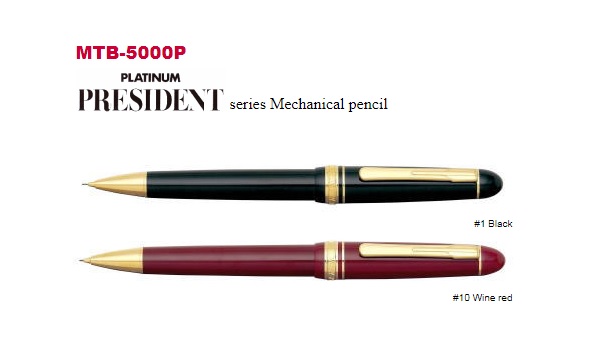 TAG:&nbsp&nbspPlatinum&nbspJapan&nbspPresident&nbspFountain Pen
Related Products