Platinum #3776 Century

Dark Briar Fountain Pen

PTB-30000BN#61

Platinum #3776 Century

Dark Briar Fountain Pen

PTB-30000BN#61

Platinum #3776 Century

Dark Briar Fountain Pen

PTB-30000BN#61

Platinum #3776 Century

Dark Briar Fountain Pen

PTB-30000BN#61

Platinum #3776 Century

Dark Briar Fountain Pen

PTB-30000BN#61

Platinum #3776 Century

Dark Briar Fountain Pen

PTB-30000BN#61

Platinum #3776 Century

Dark Briar Fountain Pen

PTB-30000BN#61

Platinum #3776 Century

Dark Briar Fountain Pen

PTB-30000BN#61

Platinum #3776 Century

Dark Briar Fountain Pen

PTB-30000BN#61

Platinum #3776 Century

Dark Briar Fountain Pen

PTB-30000BN#61

Platinum #3776 Century

Dark Briar Fountain Pen

PTB-30000BN#61

Platinum #3776 Century

Dark Briar Fountain Pen

PTB-30000BN#61

Series

#3776 Century

Model

PTB-30000BN#61

Body

Dark Briar Wood

Nib

14K Gold

Weight

25.6 g

Size

146.9 x 15.2mm

Brand

Platinum

Origin

Japan

Others:

Platinum #3776 Century Light and Dark Briar Fountain Pen, PTB-30000BNWood is a unique material for a writing instrument, offering the natural beauty of grain and a rich, warm feel in the hand. Br
Platinum #3776 Century Light and Dark Briar Fountain Pen, PTB-30000BN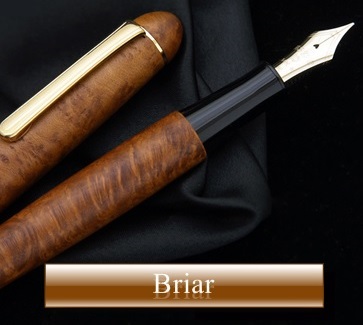 Wood is a unique material for a writing instrument, offering the natural beauty of grain and a rich, warm feel in the hand.

Briar wood is a deciduous tree of heath family, called Arca Earboria, originating in the
Mediterranean coast. It is very hard and especially resistant to high temperatures. A burl of a 25 - 100 years old tree is used for fountain pen manufacturing. Popular for its beautiful grain, it will become even more lustrous with usage. It would surely be a treasure in any collection.
The Platinum 3776 Briar pen in gold trim is set apart from other writing instruments by the beautiful grain of wood, rich color, smooth and warm touch. Each piece of wood is carefully chosen for the depth and pattern of the grain to ensure durability and beauty.
The Platinum 3776 Briar pens are available in two versions, Light Briar and Dark Briar.
The Dark Briar pen is in dark brown and black grain with a feel of warm, solid and dark, while the Light Briar is in yellowish brown color with distinctive grain and a matt finish. The pattern of each fine-textured piece is very unique.
The pen features a very smooth writing solid gold 14k nib available in F, M and B points.
The pen features a unique "Slip and Seal" mechanism in the cap, meaning an airtight screw-on cap that prevents ink from drying out. Other fountain pens can dry out in as little as 2–4 weeks without use, but Platinum's Slip and Seal cap prevents dryout for over a year without use. Meanwhile, a newly redesigned nib and feed regulate the ink flow.
The pen is presented in a standard gift box and comes with a Platinum converter and a starter ink cartridge.
Platinum fountain pen is renowned of the great smoothness of its nib and weightless feel of fine writing pen.
Length: 147mm long
Diameter: 15.2mm max
Weight: 25.6g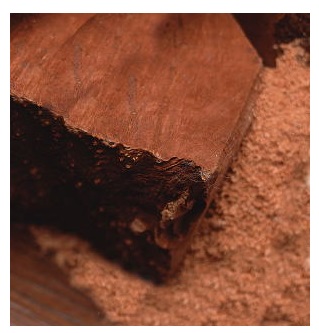 TAG:&nbsp&nbspPlatinum&nbspJapan&nbsp#3376 Century
Related Products