Platinum Classic Ink Series

INKK-2000

Platinum Classic Ink Series

INKK-2000

Platinum Classic Ink Series

INKK-2000

Platinum Classic Ink Series

INKK-2000

Platinum Classic Ink Series

INKK-2000

Platinum Classic Ink Series

INKK-2000

Platinum Classic Ink Series

INKK-2000

Platinum Classic Ink Series

INKK-2000

Platinum Classic Ink Series

INKK-2000

Platinum Classic Ink Series

INKK-2000

Platinum Classic Ink Series

INKK-2000

Series

Classic Ink

Model

INKK-2000

Body

Glass

Nib

-

Weight

-

Size

-

Brand

Platinum

Origin

Japan

Others:

Platinum Classic Ink, INKK-2000 The Platinum Classic Inks are made using traditional iron gall formula. Iron gall inks are great water resistance and are developed for the permanent preservation
Platinum Classic Ink, INKK-2000
The Platinum Classic Inks are made using traditional iron gall formula. Iron gall inks are great water resistance and are developed for the permanent preservation of documents. The color will change over time as the ink dries, the ink color that is bright when you start writing becomes gradually black. This is one of the reasons that this series of ink has been loved by many fans.
The use of this traditional method, to produce fountain pen inks, has many times been replaced due to its time-consuming production techniques, Platinum Pen is currently the only company in Japan that manufactures blue black ink in a classic way.
There are six colors of this iron gall Classic series inks, they are "#15 Cassis Black," "#44Forest Black," "#47Citrus Black," "#66Sepia Black," "#86Lavender Black," and "#61Khaki Black."
The ink comes in a 60 ml glass ink bottle.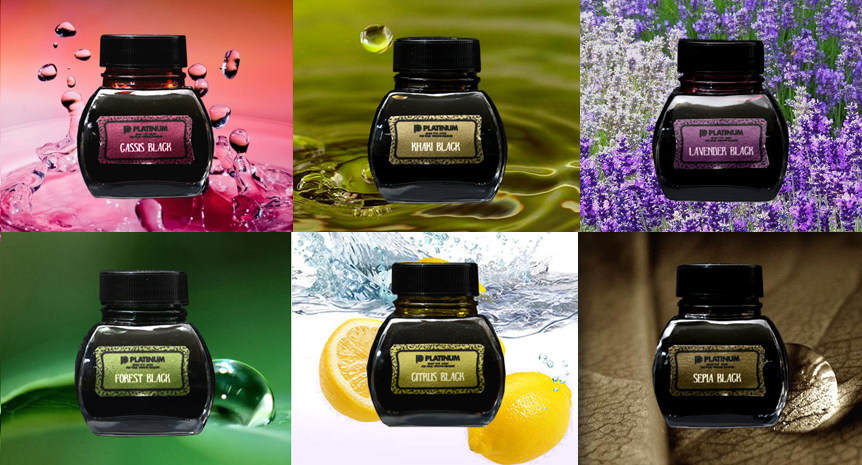 TAG:&nbsp&nbsp&nbspPlatinum&nbspJapan&nbspClassic ink&nbspWater-based pigmented ink
Related Products