Color Recipe of KUMPOO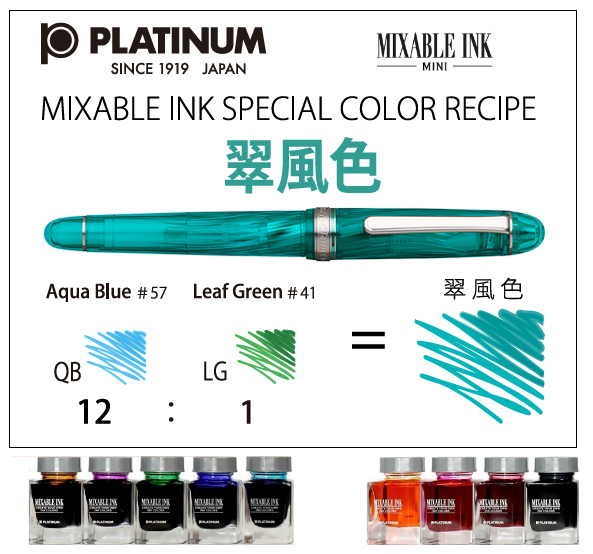 The limited ver. of Platinum "KUMPOO" is highly welcomed by the market, we deeply regret to all pen fans who cannot get one! Thanks to all customers who like this unique fountain pen !
Here is a recipe of mixing the KUMPOO color by using the Platinum Mixable Ink, give it a try and have fun!
12 drops of Aqua Blue (#57)mix together with 1 drop of Leaf Green (#41)